Biography
Jennifer developed a passion for body awareness and biomechanics while pursuing her lifelong quest of international level dressage riding. She is a certified Core Dynamics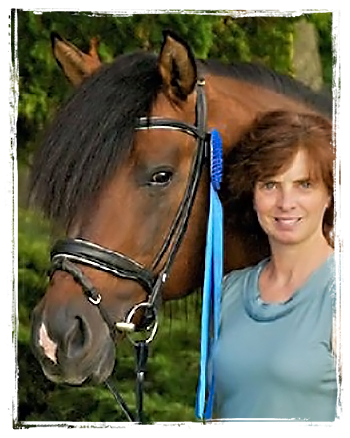 Pilates Instructor, certified Equilates teacher and certified Balimo practitioner. Jennifer writes a regular column called, "Riding Reflections," which is carried in various horse publications. She is also a sought after speaker on both health and wellness topics.
 "My goal now is to use my knowledge to help others fulfill their physical dreams, whether they are running a marathon, easing the debilitating effects of neurological disease or returning to bio-correctness after an injury or repetitive misuse."

Jennifer came to Pilates for some rehabilitation work.  "I had always wanted to be the best rider I could be, even though I was not blessed with a natural athlete's body.  A lifetime of bad postural habits, sitting behind a desk and ignored injuries had turned my body into a crooked, stiff mess.  I tried massage and acupuncture, and they certainly helped, but it was Pilates that gave me my body back.  In fact, Pilates made such a significant impact on my riding that I committed myself to becoming certified as both a Core Dynamics Pilates instructor and as one of Betsy Steiner's Equilates instructors."


Jennifer's foray into Echart Meyner's Balimo work (based on the principals of Pilates, Feldenkreis and Alexander) came after attending a symposium in Seattle.  "I was completely blown away by the effectiveness of Echart's exercises."  Echart's work allows the body to "re-set" itself so that it "remembers" how to move as it was designed to move.  "I use the Balimo exercises with almost all of my clients.  They have been particularly effective with people who suffer from Parkinson's disease (or other neuro disorders), seemingly waking up some of the neural pathways that Parkinson's blocks.  Echart's work has opened up a whole new area of study for me to explore on both an intellectual level and a physical one."
Jennifer's work is not just limited to equestrians, however. Whether you are into riding horses, playing tennis, chasing young children around all day as a mother, spending eight hours a day stuck behind a desk or on your feet all day long working as a cashier at your local grocery store, if you find your body aches at the end of the day, you are not alone. Jennifer's work can help you.

Jennifer is also a freelance writer, editor and marketing consultant with an MBA in finance and strategic planning from Indiana University and a BA in economics from the College of Wooster.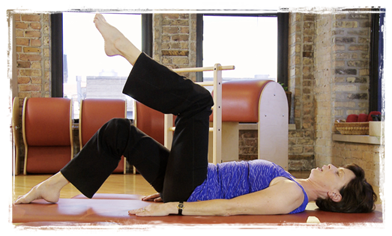 Credentials and Education

Certified Core Dynamics Pilates Instructor
Certified Level 2 Equilates Instructor both Pilates Track and Riding Track
Certified Echart Meyners' Balimo Teacher
USDF "L" Judges Program Graduate with Distinction
US Pony Club – C-3
Continuing Education:
John Argue's Movement for Parkinson's Disease
Michelle Larson's Pilates for Scoliois
Yamuna Body Rolling
The Egoscue Method
So Tai
Applied Kinesiology
Alexander Technique
Read more about Jennifer at Riding & Writing... An international blog about horses, writers, authors, books, cowboys, equestrians, pet stories, artists, poets, poems, and more horses.